04.03.15 Brinno GardenWatchCam
The Brinno GardenWatchCam is a weather resistant, time lapse camera that will help you capture cool video of activities that regular snapshot photography can't easily do. Imagine capturing a flower blooming, a house being constructed, the autumn leaves changing colors. You can do that with the GardenWatchCam.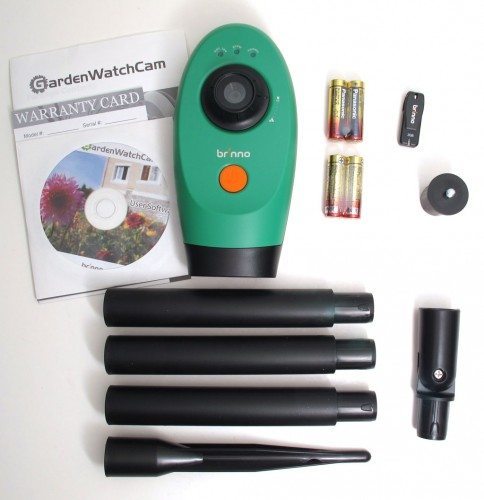 Package Contents:
-GardenWatchCam
-2GB USB Flash Drive
-4 AA Batteries
-Mounting Stake
-Setup Software
-User Manual
-Warranty Card
The GardenWatchCam looks sort of like a large webcam. It's made of a hard plastic, with a Green color that will blend in well outdoors. On the front of the camera are 3 status LEDs, the Lens and a power button. The lens rotates to select two capture settings: Macro and Standard. The Macro setting will focus from 19 inches away and the Standard setting focuses 2.6 feet and beyond.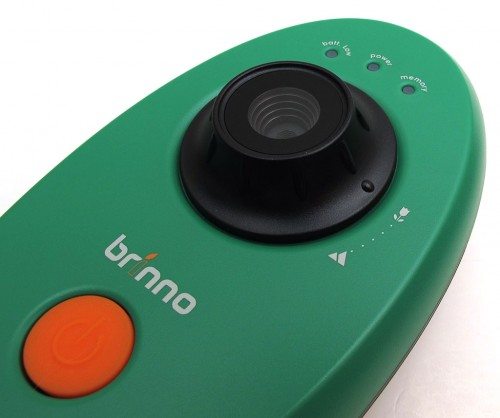 The LEDs alert you to low battery and memory. It also will blink every 15 seconds to indicate that the camera is powered on.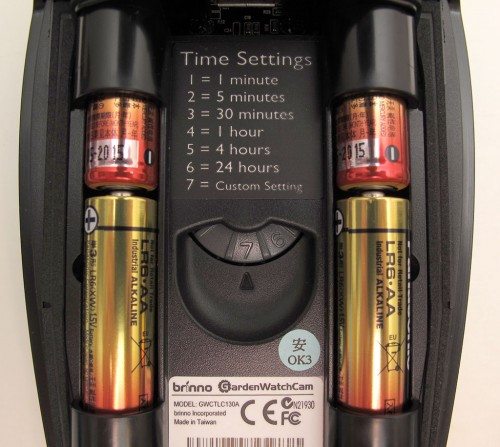 Image capture frequency is set by rotating the dial between the batteries. As you can see, you can choose between 7 different time settings. The first 6 settings and are chosen simply by opening up the camera and turning the switch to the desired time (ranging from 1 minute, 5 minutes, 30 minutes, 1 hour, 4 hours, 24 hours).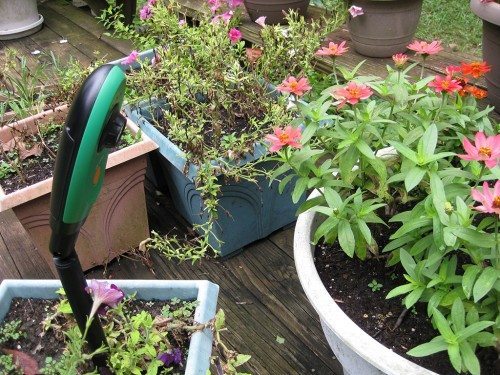 The camera is definitely simple to setup. Just place it where you want to capture the action and power it on.